Innovative, bespoke and
impactful solutions to
PSYCHOMETRIC
ASSESSMENT SOLUTIONS
LEARNING & DEVELOPMENT SOLUTIONS
TALENT MANAGEMENT SOLUTIONS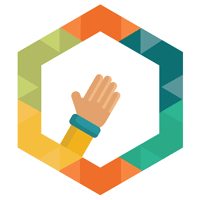 CULTURE, ENGAGEMENT & TEAM INITIATIVES
Most individuals, teams, and organisations are comfortable with the status quo and hence often only attain average performance. We are not interested in average or maintaining the status quo. We like to do things differently and we like to push the envelope. We are a diverse team of qualified Psychologists, HR Consultants, Technology Architects and Creative Designers that work in partnership with our clients to find innovative ways to attract, develop, engage and retain the right people in their business.
​
We believe that:
Our solutions need to be grounded in a deep understanding of the complexities of human behavior and the years of scientific research that informs it.
​
The employee experience is important and we therefore focus on solutions that are interactive, engaging and fun for participants to experience.
​​
Work should be done with our clients, not to our clients. We strongly believe in co-designing and partnering with our clients to create sustainable, fit-for-purpose solutions.
​​
Anyone can be innovative if placed in the right environment and we therefore help our clients create fun and engaging solutions to unleash creativity and innovation within their business.
​​
Technology needs to support, not replace. We focus on using technology to support robust people initiatives to make it more engaging, cost-effective and sustainable.
​​
Our unique ability to be agile, adaptable and highly responsive is what sets us apart.
​
We

measure our success

in the seeds we sow, not the harvest we reap.
UP YOUR

SUCCESSFUL
HIRES BY
OPTIMISE YOUR TRAINING BUDGET BY
OPTIMISE YOUR INDIVIDUAL AND COMPANY PERFORMANCE BY
INCREASE EMPLOYEE ENGAGEMENT LEVELS BY
We can't wait to hear from you
6 Venus Avenue
Sundowner
Johannesburg
South Africa