Welcome HR Indaba Delegates
Our team of passionate, creative and energetic industrial psychologists, multimedia designers, instructional designers and behavioral science specialists are here to help your business, your teams and you to attract, develop, engage, and retain the right people, in the right roles, at the right time.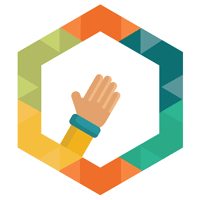 "Yellow Seed's main driving force and passion is to be the expertise and provide the tools when you need it the most."
At Yellow Seed we source the best assessment products that the modern world has to offer.
Drawing on years of experience in the assessment industry, we know that not all assessment products are equally valued-adding. That's why we only work with cutting edge assessment providers.
AssessFirst
​
More than 10,000 people across 30 countries use AssessFirst. This assessment solution helps you recruit employees who are incredibly high-performing and extraordinarily committed, no matter the size of your business, the sector you're operating in or even the types of profiles that you need to grow your business. AssessFirst helps you to define the profiles that have the best chance to succeed and thrive in your specific business context . Furthermore, AssessFirst helps you to anticipate a candidates' ability to be at ease and to collaborate productively with their manager and team using a predictive algorithm developed over the last 5 years.



Click the button below to download our AssessFirst brochure, and learn more about this cutting edge product.
Cloverleaf
​
Cloverleaf cross-maps your team's personality, skills, and culture, and reveals insights that can help you make better decisions about your teams. Get visibility into team & individual personality, culture, skills, goals, and insights you didn't know that you didn't know. Run scenarios, seize opportunities, and know your people. Truly develop your team and see the hidden insights, all at the push of a button.



Click the button below to download our Cloverleaf brochure, and learn more about how this product can help you and your team.
1 Month FREE Cloverleaf Subscription!