SIOPSA Virtual Conference 2020
Our team of passionate, creative and energetic industrial psychologists, multimedia designers, instructional designers and behavioral science specialists are here to help your business, your teams and you to attract, develop, engage, and retain the right people, in the right roles, at the right time.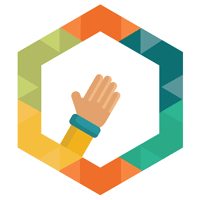 "Yellow Seed's main driving force and passion is to be the expertise and provide the tools when you need it the most."
"Let us read, and let us dance; these two amusements will never do any harm to the world. "
-

Voltaire
​
Download any of our

FREE

eBooks here - our gift to you.
​
Please feel free to share the content with friends and colleagues.
Design Thinking is a new methodology that provides a process for creative problem solving that is human-centered at its core.
"Gamification allows consumers to have fun, get useful info, and encourages them to share it."

- Joe Rork, Ford Motors
RECRUITMENT STRATEGIES TO
ATTRACT THE BEST TALENT
Finding the best and most qualified employees can make a huge difference in the overall success of any company...
NEUROSCIENCE OF
LEARNING
You might think of a memory as a story of something that happened in the past, but that is not really how it works...
Fuel50
CAREER AGILITY & ENGAGEMENT
Understanding career aspirations, agility and drivers of the current workforce across key demographics...
Fuel50
CAREER ENGAGEMENT BENCHMARKING
A best-in-class model — raising the bar on talent management practices...
Fuel50
CAREER INSIGHTS BENCHMARKING
Research insights to deliver a world-class career experience...